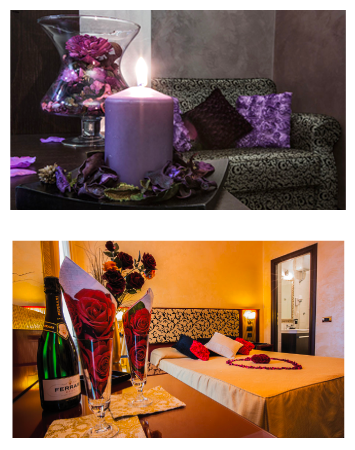 I'm going to arrive in the early morning before the check-in time. May I leave my luggage at the hotel?
Check-in time is 14,30. Should you arrive earlier, you can leave your luggage at the Reception
I'm arriving late at night. Is that a problem?
Not at all. Our Reception is open 24 hours.
Check- out time is 11,00 am but I'm going to leave in the evening. May I leave my luggage until my departure time?
Yes, you can leave your luggage at the Reception. This service is free of charge.
I made a booking with my credit card. Will I be charged in advance?
No. The first night will be taken a few days before the arrival date, the rest can be paid at the hotel by credit card (Visa, Mastercard, Bancomat) or in cash, in case of no-show or late cancellation the amount will be retained of the first night. The cancellation terms are specified in the confirmation.
Tax, service are included in your prices?
In all our prices the services are included, excluding the city tax of € 3.00 per person per night. Children do not pay the fee up to 10 years.